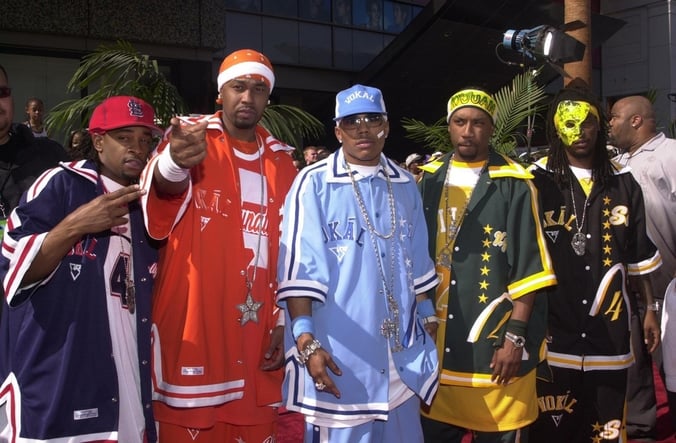 Cornell Iral Haynes, Jr (aka Nelly), is a hip-hip superstar with a remarkably long career under his belt. Not only does Nelly continue to stay valid and produce new music, he has found other outlets for income, like his own Nike shoes, poker tournaments and advertisements. That said, he also manages to give back, and even has his own charitable foundation. In addition to his good deeds, he isn't without trouble, but as he works out his issues, he continues to make time for his music and one of his other loves, cars.
Like others in the celebrity industry, Nelly has a fierce fascination and devotion to sweet rides. He has been in the top 25 car collectors in the hip-hop industry, which is no easy feat. While some of his whips are pretty straightforward celebrity-wise, he has also managed to sneak some more exclusive picks into his collection. Here are some rides—past and current—that Nelly has housed in his most likely very large garage.
Ford Flex
Honestly, the fact that Nelly drove a Ford Flex is downright cool. It's takes some serious skill to make the boxy ride standout, especially since it technically isn't considered one of the uber-exclusive rides of celebrities. Nelly made it possible for the everyday Joe to have the same ride as he does, minus the customization. The Ford Flex is a surprisingly comfortable and potent ride. It boasts some decent power, plenty of room for gear, kids and pets, and there's the option of having Ford's famous Ecoboost. The Limited is loaded with fun extras, from cross-traffic alert systems to a super audio system. It's true—Nelly's may have a customized Flex, but the common man's Flex is pretty fun too.
Ford Mustang GT
Another relatively affordable ride Nelly sports is the Ford Mustang GT. Starting at around $33,000, the GT brings some powerful fun to the road. Nelly obviously enjoys his supercharged V8, and his black DUB edition was designed specifically for him. According to an interview with "Time," Nelly's gotten many speeding tickets. It's likely he's gotten at least one in his GT.
Bentley
Nelly likes Bentleys. Just ask Lil' Shawn, who "borrowed" Nelly's on Nellyville to take it for a spin, or those who drool over Nelly's Bentley with the chrome hood. Bentleys have become one of the rapper vehicles of choice. Currently, there are four vehicles in the Bentley lineup: the Mulsanne, Flying Spur, Continental and Bentayga. If you have to ask about pricing, chances are you can't afford the hundreds of thousands it takes to get into a Bentley. However, that doesn't make it any less fun to peruse their website and see why Nelly likes Bentleys.
Range Rover
Remember the album "Country Grammar?" Well, Nelly mentioned a Range Rover in one of his songs, and like the insanely large number of celebrities that do and have owned them, so has he. There's nothing really new to say about the Range Rover except the same old, same old: powerful, luxurious, perfect for the urban jungle.
Porsche
"Hey Porsche" was always destined to become an anthem, and it succeeded. At the time the song was released, Nelly hadn't owned a Porsche, but he was featured in a magnificent Porsche for the video at least. And there are rumors he now has one. Porsche is another vehicle favored among car collectors—and one of the draws is its incredibly long history. The oldest Porsche still holds as much appeal for car fans as the current models. Some of the most popular over the years include the first Porsche—the 1948 356—in addition to the 356 Carrera GT Speedster, the 550 Spyder, the 904 GTS, and of course, the ever-evolving 911.
Nelly has brought a lot to the entertainment industry, from TV shows and music to ads and fashion. Chances are, Nelly isn't going anywhere soon. That's good for car lovers, because the other thing that makes Nelly an interesting guy is his love of cars.