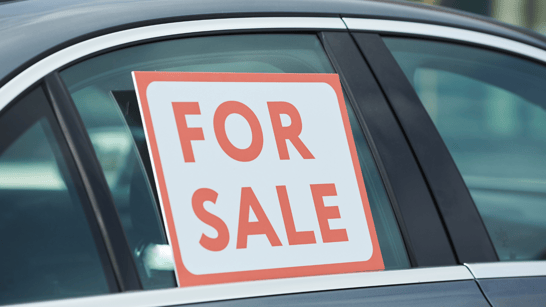 Since the pandemic, our lives have been on a rollercoaster ride. 2020 marked our lives and has brought a flood of consequential events that has everyone on their toes. That is no different if you are ready to upgrade your car. If you are considering selling your car, the following will guide you on what to expect and how to proceed. How do you know if this is the right time to sell your car?
Will prices on new cars drop?
Before the end of 2021, some analysts thought new car prices would hit their peak by the end of the year, however, new car prices rose in the first half of 2022. The prices for used cars are a bit more reasonable, although these are higher than before the pandemic.
The shortage of microchips is expected to continue through 2023. That means car manufacturers will still be short on inventory. Rebecca Rydzewski, research manager for Cox Automotive noted in a recent industry update that this is still a seller's market. "Inventory of new vehicles is still low, keeping the price of new vehicles high".
In addition, unfortunate events like lockdowns in Asia due to recent COVID-related outbreaks and the war in Ukraine, are affecting the assembly lines. These issues, in addition to staff shortages, continue to slow down production. That means there is still a need of buying used cars to supply the scarcity of new vehicles.
What to expect if selling your car
Some makes and models maintain a high market value despite the years of use. Before you put your vehicle on the market, check the true value of your car. Online sites like Kelley Blue Book and Edmunds.com have calculators that estimate the value of your car. Also, compare your car to what others are selling for the same make and model. This gives a good direction on what to expect.
Cars like Honda and Toyota tend to resell at a good value given their reputation for longevity and reliability.
Does it make more sense to sell your car to an auto dealer or a private buyer?
There are lots of benefits to selling your car to an auto dealer.
Most importantly, know whom you are dealing with. Go to a reliable dealership that has been in that location for a while. Don't run the risk of meeting a private buyer at a location where you may feel unsafe. You know you can rely on a dealership that has been doing business for years. Try to avoid those that were there yesterday and are gone tomorrow.

Selling your car to a dealership is the best option, as they will evaluate your car and give you a true assessment of the value of your car. With reputable dealerships, you don't have to worry about receiving payment.

The process of selling your used car privately on your own can be time-consuming, compared to the expedited experience of selling your vehicle to a professional dealership. Many times, private buyers may want to negotiate down your price and may even need to loan from a bank, extending the process of selling.

Also, the dealership understands market value better than the average private buyer, so you are more likely to get the best possible price. And you don't have to worry about the individual asking for his money back because the car was not what they thought it was.
Selling your car can be a big deal, but if you are fully prepared and work with a trusting dealership, it can be a straightforward process that you will not regret. By taking the time and the right steps, you're more likely able to maximize your profits and sell your ride quickly.
Choosing the best-used car dealership to sell your car
Choosing a used car dealership that is honest and will pay what your car is worth, can be difficult. Fortunately, you can count on Shabana Motors as Houston's most dependable and trustworthy used-auto dealer. Shabana Motors is a family-owned dealership that has been serving Houstonians for over 40 years. While Shabana Motors is in the business of selling cars, they also buy cars.
You may also drive out with an upgraded car while at it. If you have no credit or bad credit, that is no problem at Shabana Motors. With their buy-here, pay-here financing model, there are many in-house financing options that suit any need. Visit Shabana Motors and get your Life on Drive.